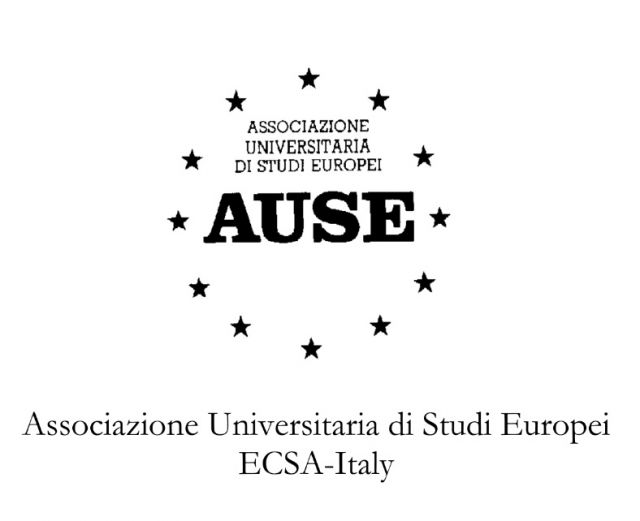 2020/02/15
AUSE Annual Conference (Venice, 26th and 27th June): Call for papers
A new "organized and living Europe". 70 Years since the Schuman Declara?on: Achievements and Challenges of European Integration.
On June 26th and 27th 2020, in Venice, the AUSE (Associazione Universitaria per gli Studi Europei) - ECSA Italy will organize an international conference entitled: A new "organized and living Europe". 70 Years since the Schuman Declaration: Achievements and Challenges of European Integration.
In setting in motion the process of European integration, the Schuman Declaration of 9 May 1950 adopted a clear programmatic approach; it contained, in fact, many clues as to the characteristics and goals that the European project has come to take on. 70 years down the road, the time is ripe to take stock of the realization of this project, and of what its future may hold. This conference aims to bring into focus some fundamental issues which the Schuman Declaration and the subsequent creation of the European Coal and Steel Community placed at the root of Europe's integration and which remain to this day: the construction of the European Market and economic growth, the development of supranational institutions and the aspiration towards a European federaFon, social progress and solidarity, to name
only a few of the key concepts put forth in the Declaration.
The recent difficulties facing integration, and the proposals to relaunch this process, call for scholars to assume a long perspective and, at the same time, to look for new interpretative keys to present to Europe's citizens and policy-makers.
Proposals submission guidelines
The conference will welcome papers both in Italian and in English.
Please send proposals (abstracts of 2,000 characters) along with a CV by 20 March 2020 to both of the following email addresses: :
felisini@uniroma2.it
francesco.velo@unipv.it
The decisions of the academic committee will be communicated by 30 March 2020.
Conference venue
Venezia, Centro Culturale Don Orione Artigianelli, 26 e 27 giugno 2020
Scientific Committee
Daniela Felisini
Salvatore Aloisio
Sandro Guerrieri
Franco Mosconi
Daniela Preda
Francesco Velo
Organizing Comittee
Serena Casu, Francesco Velo
The conference will take place within the series of events hosted through the project "Network of EU Integration Studies", created by AUSE with the support of the EACEA — Erasmus+ Jean Monnet Programme of the European Commission.
Thanks to EU support attendants will not pay any registration fee. Funds will be provided by AUSE to partially cover travel and accommodation costs of presenters.
Attachments & Resources
Convegno annuale AUSE (Venezia, 26 e 27 giugno 2020): Call for papers (Italian version)
AUSE Annual Conference (Venice, 26th and 27th June): Call for papers (English Version)