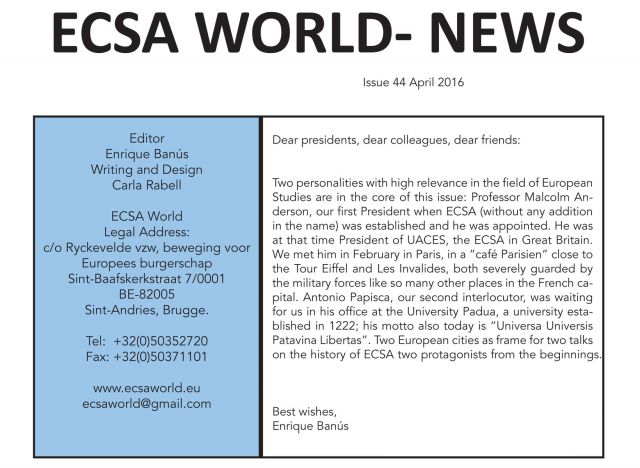 2016/07/20
ECSA World - Newsletter, no 44 - 2016
ECSA World - Newsletter, no. 44-2016
The European Community Studies Association (ECSA) published the no. 44 of the newsletter ECSA World News.
Headlines:
THE ORIGINS AND HISTORY OF ECSA
Interviews to:
Antonio Papisca
ECSA World President between 2002 and 2004
Malcolm Anderson
ECSA President between 1987 and 1996
You can find the newsletter in the attachment.
Attachments & Resources
European Community Studies Association (ECSA), Newsletter ECSA World News, no. 44