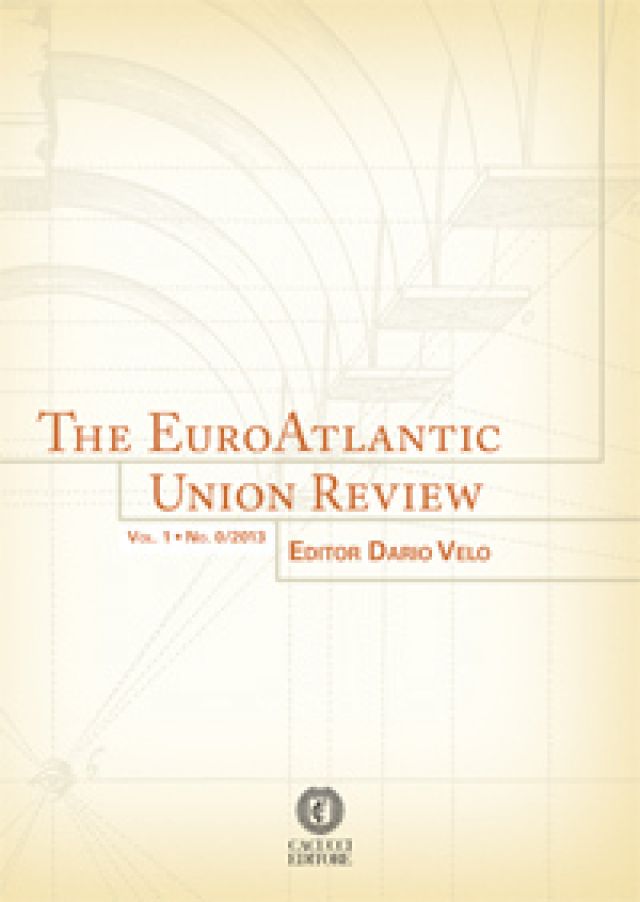 2014/02/01
The new EuroAtlantic Union Review is upcoming
In the next few weeks, the number zero of The EuroAtlantic Union Review, published by Cacucci Editore (Bari) and edited by professor Dario Velo (University of Pavia), will be out. Based on the success that The European Union Review gained in its 15 years of publication, The EuroAtlantic Union Review is intended to replace it.
The Review will focus on the strengthening of the European integration and, at the same time, on the start of the Atlantic integration, two processes that are expected to develop interdependently in the next decades. The EuroAtlantic Union Review will be published in both hardcopy and digital formats.
A document presenting in more detail the new Review and a subscription form are available in the part under thts text. Those who suscribe will receive free of charge also The European Union Review, that will continue to be published for a year and then will have a different destination.
Attachments & Resources
EuroAtlantic Union Review, order form, 2013
Dario Velo, EuroAtlantic Union Review Presentation, 2013